When:
2021-04-27 @ 1:00 pm – 2:00 pm
Asia/Hong Kong Timezone
2021-04-27T13:00:00+08:00
2021-04-27T14:00:00+08:00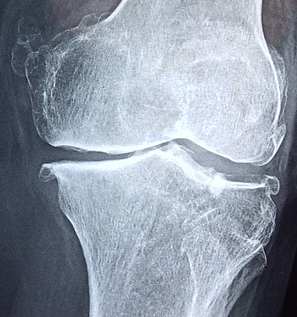 "豐盛人生、健康校園" 系列(網上)專題講座 – 無聲殺手 – 骨質疏鬆症
骨質疏鬆症是一種骨骼新陳代謝病。此病症通常出現在長者、更年期後的女性、不良生活模式以及長期使用高劑量類固醇人士身上。患者的骨質密度減少,令骨骼結構變得脆弱,因而容易引起骨折。最常見的骨折部位包括股骨、脊椎及前臂骨。部份患者脊椎骨會漸漸塌陷,令背部變得彎曲,形成駝背及變得矮小,亦有患者會出現背痛的情況。是次講座將會講解骨質疏鬆症的成因及治療方法,以及如何在日常生活中減慢骨質流失的速度。
講者: 周睿博士 (香港中文大學藥劑學院講師)
日期: 2021年4月27日(星期二)
時間: 下午一時至二時
形式: Zoom網上平台
語言: 廣東話
對象: 所有中大教職員及學生
網上報名:https://webapp.itsc.cuhk.edu.hk/ras/restricted/event?id=46284
截止報名日期:2021年4月19日(星期一)
備註:參加者需預先在手機/電腦安裝Zoom應用程式,以參與本講座。如有查詢,請致電3943 5444/ 3943 1798。
主辦單位: 大學保健處及人力資源處
"Prosperous Life, Healthy Campus" Series of (Online) Seminars – A Silent Killer of the Bones – Osteoporosis
Osteoporosis is a bone metabolic disease. It usually occurs among the elderly, post-menopausal women, people with unhealthy lifestyles, and long-term use of high dose steroids. The patient's bone density is reduced, making the bone structure fragile and therefore prone to fractures. The most common fracture sites include the hipbone, spine and forearm bone. Some patients' vertebrae will gradually collapse, making their backs bend, forming hunchbacks and becoming smaller, and some patients will have back pain. This seminar will introduce the causes and treatments of osteoporosis and how to slow down the loss of bone mass in our daily lives.
Speakers: Dr. ZHOU Keary Rui (Lecturer in the School of Pharmacy, CUHK)
Date: April 27, 2021 (Tuesday)
Time: 1:00pm – 2:00pm
Mode of delivery: Online via Zoom
Language: Cantonese
Target audience: All CUHK full-time staff & students
Online Registration: https://webapp.itsc.cuhk.edu.hk/ras/restricted/event?id=46284
Enrollment Deadline: April 19, 2021 (Monday)
Remarks: Participants are required to install the Zoom app on their mobile/computer to participate in this seminar. For any queries, please contact us at 3943 5444 or 3943 1798.
Co-Organizing Units: University Health Service & Human Resources Office