When:
2022-05-25 @ 10:00 am – 2022-05-26 @ 11:00 am
Asia/Hong Kong Timezone
2022-05-25T10:00:00+08:00
2022-05-26T11:00:00+08:00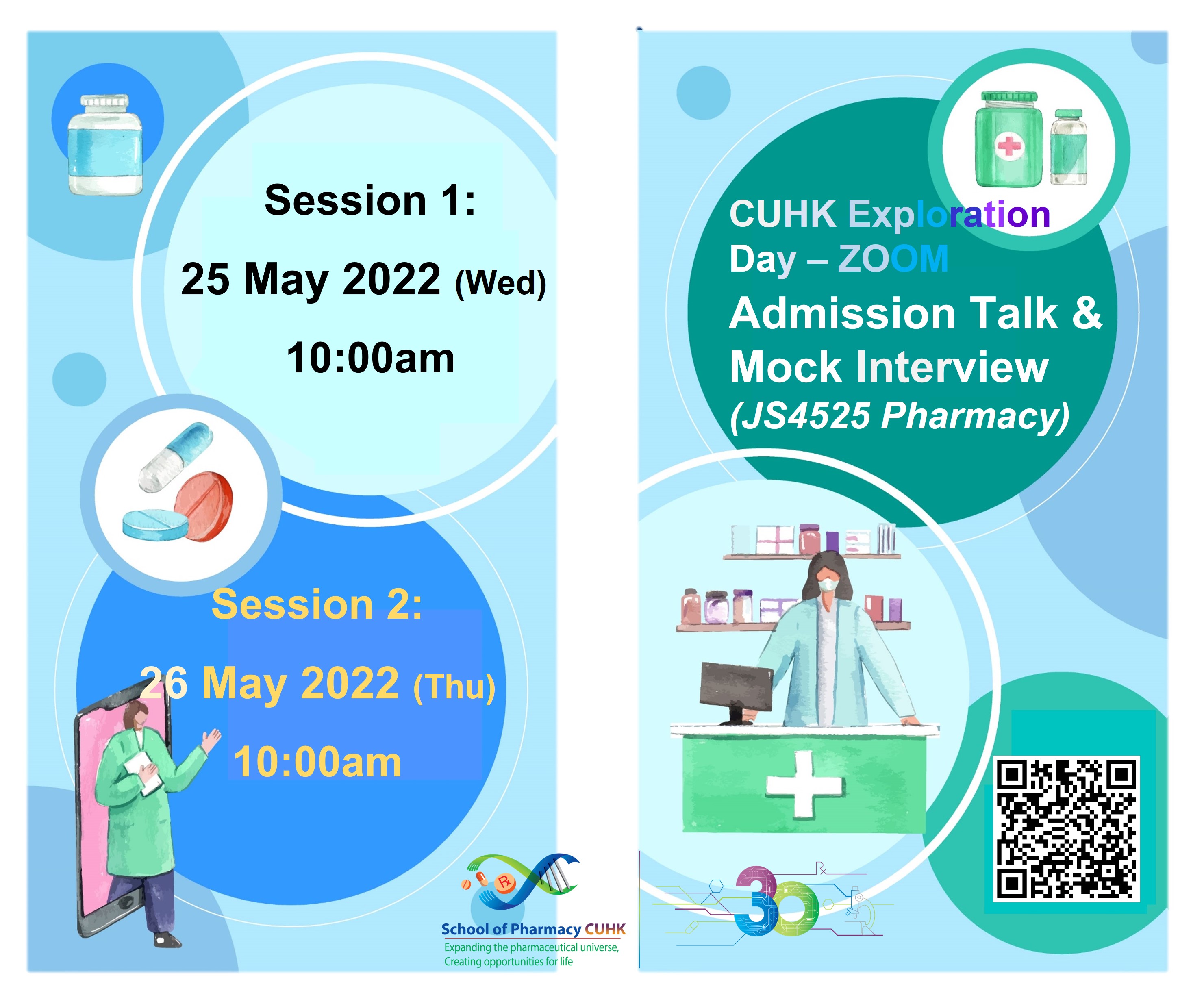 Two online Admission Talks (JS4525 Pharmacy ) will be held on 25 & 26 May 2022 (Wed & Thu). We will explain admission requirements of our Programme and provide other related information. Also, there will be a #MockInterview after the talk! If you would like to know more about CUSOP Admission Interview and how to prepare for it, please click https://bit.ly/explorday2022 to register!
中文大學藥劑學院將會在 5月25及26日舉辦兩場線上入學講座 (JS4525 Pharmacy )。我地將會詳細講解入學要求等資訊。 講座完結後仲會有個 #模擬面試!想知多啲關於如何準備 #入學面試 嘅同學們, 快D Click入呢條link https://bit.ly/explorday2022 嚟報名啦!