When:
2021-02-22 @ 1:00 pm – 2:00 pm
Asia/Hong Kong Timezone
2021-02-22T13:00:00+08:00
2021-02-22T14:00:00+08:00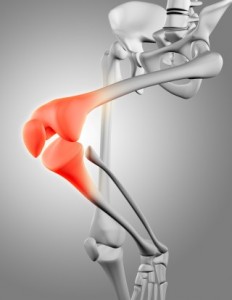 "豐盛人生、健康校園" 系列(網上)專題講座 – 痛風與關節炎
痛風是常見的都市病,亦有人稱之為「富貴病」。患者病發時會出現關節紅腫、劇痛,嚴重者更會影響活動能力。
是次講座將會講解痛風的成因及治療方法,以及如何在日常生活中預防痛風症復發。
講者: 周睿博士 (香港中文大學藥劑學院講師)
日期: 2021年2月22日(星期一)
時間: 下午一時至二時
形式: Zoom網上平台
語言: 廣東話
對象: 所有中大教職員及學生
網上報名:https://webapp.itsc.cuhk.edu.hk/ras/restricted/event?id=44354
截止報名日期:2021年2月16日(星期二)
備註:參加者需預先在手機/電腦安裝Zoom應用程式,以參與本講座。如有查詢,請致電3943 5444/ 3943 1798。
主辦單位: 大學保健處及人力資源處
"Prosperous Life, Healthy Campus" Series of (Online) Seminars – Gout and arthritis
Gout is one of the common urban diseases and some people name it as "wealthy disease". Joint swelling and severe pain are two significant symptoms during the onset of illness. In severe cases, it will affect patients' mobility.
This lunch talk will illustrate the causes and treatment towards Gout, as well as how to prevent relapse of Gout.
Speakers: Dr. ZHOU Keary Rui (Lecturer in School of Pharmacy, CUHK )
Date: February 22, 2021(MOnday)
Time: 1:00pm – 2:00pm
Mode of delivery: Online via Zoom
Language: Cantonese
Target audience: All CUHK full-time staff & students
Online Registration: https://webapp.itsc.cuhk.edu.hk/ras/restricted/event?id=44354
Enrollment Deadline: February 16, 2021 (Tuesday)
Remarks: Participants are required to install the Zoom app on their mobile/computer to participate in this seminar. For any queries, please contact us at 3943 5444 or 3943 1798.
Co-Organizing Units: University Health Service & Human Resources Office